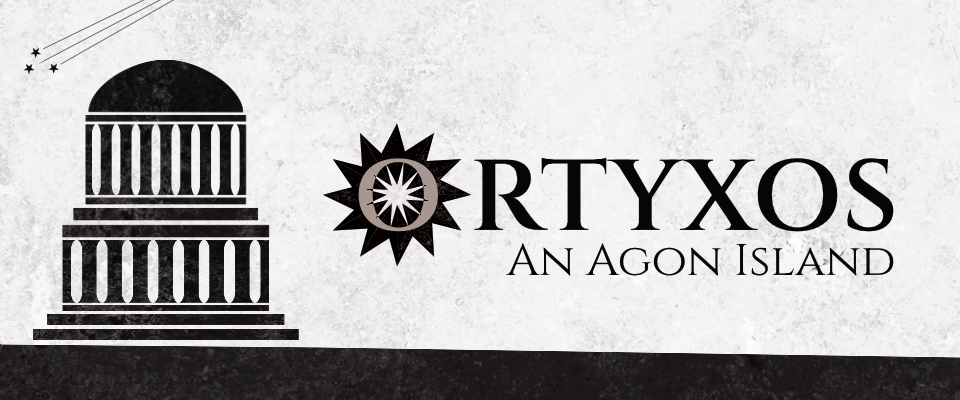 ORTYXOS: An Agon Island
First island release & first update!!
---
Ortyxos has arrived!!
V2S Games is proud to announce the release of its first island for the Agon role-playing game—Ortyxos!
An epic thank you to all the folks on the Agon Discord for their inspirational prompts, feedback and support—especially Greg Soper and Michael Purcell.
Initial feedback has already been incorporated into version 1.01 of the PDF, which was uploaded on October 19th.
We hope you enjoy your time with the island and look forward to hearing of your fantastic adventures!
Files
Ortyxos: An Agon Island.pdf
6 MB
Oct 19, 2022
Get ORTYXOS: An Agon Island